Free Junk Journal Printables!
All of Calico Collage's junk journal printable freebies can be found right here!
All of the junk journal freebies are available on Dropbox.
You can still download them if you don't have an account with Dropbox.
Simply click the download button, which is usually near the top of the page.
If you have any questions, please contact me. I'd be happy to help.
Freebies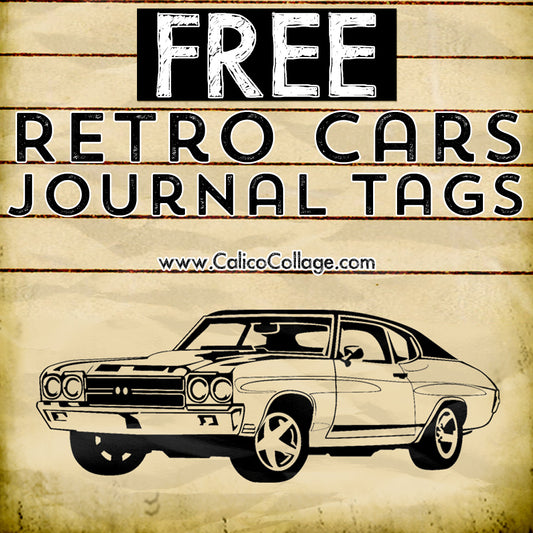 8 vintage styled journal cards with vintage cars & motorcycles. The complete printed page size is 8.5x11 inches (A4)High-quality resolution 300DPI in JPG format. DOWNLOAD HERE
8 vintage styled journal cards with vintage cars & motorcycles. The complete printed page size is 8.5x11 inches (A4)High-quality resolution 300DPI in JPG format. DOWNLOAD HERE